Type: SeFi
Development: ll--
Attitude: Seelie
Awesome !!!
I will ask some questions, I couldn't wait for it and now that you posted these common results, I have even more.
1.About Alex being I— or I-I-
Alex is very different in energy from all the SeFi I-I- samples in the database – I know this might not be the best way to type but I propose to check them :
OMG, there are a lot of SeFi I-I- ! :)) And I might be wrong but it seems they are all more energetic, more snippy, more sassy and that they have more …decisiveness than Alex. There are maybe 2 samples that have a softer energy than the rest, but they still show a higher intensity/concentration of Te signals than she does (at least in this video)…So is the number of signals enough to type her I-I- or does the intensity and quality of those signals also matter in the typing?
To me she looks like someone who is close to fully developing Te at this point, I did mention she could be I-I- too…but  I couldn't not bring up this issue.
(You answered this before I posted ! I'll leave it though as the question is still relevant in other cases, I think.)
2.Head Shakes
I didn't think she shows Je head shakes and Te head shakes, because of the distinction you made between Te Head Shakes and Sassy Emphasis. So, I thought her head rattles are just Sassy Emphasis, without also being Je Head Shakes.
Maybe it would be a good idea to discuss this a bit more. It would be great if someone also made gifs of the head shakes. If not, I'll look again, maybe I see them this time. :))

@Auburn you picked Je head shakes without Te head shakes… I'm curious if the reason is that they just qualify as Sassy Emphasis instead of Te Head Shakes… but then how come they do qualify as Je Head Shakes?
3. Wide Alert Eyes
If we compare Alex to the gifs in the Codifier and to most SeFi's, I can't help but notice her eyes are less wide and alert than those of all these people !
Also, this particular signal should show as default. I can show many moments when Alex actually has her eyes closed, semi closed, sharpened and to a side and as default they are not that wide…they seem to become bigger just during perk ups, don't they?
So…do we consider all Pe leads have wide alert eyes ? 🙂 Or why do we say she has them?
Look, I'll post a gif where we can see her eyes in default state:
And this is our comparison baseline for alert wide eyes :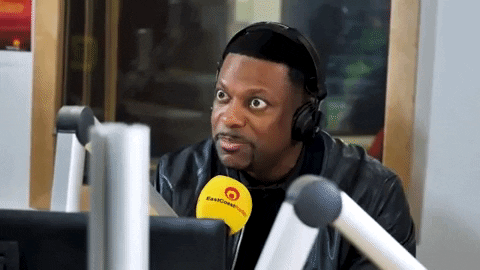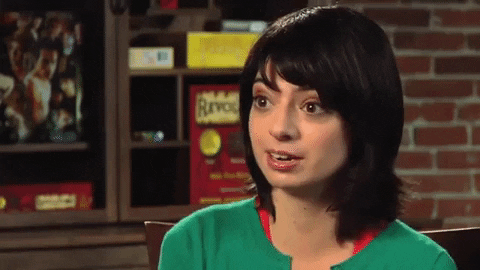 Even if we think of other people like Lorde…they really have huge alert eyes, you guys get the idea, the question is – does she really have wide alert eyes and also how low is the line so to speak? :)) I know this is a bit silly to ask but I assumed we just cross this signal if the person has extraordinarily wide eyes that really draw attention to them. But some people just have sharp eyes that aren't particularly wide, especially with Se…
4. Wobbling Lips
I didn't see this one and it would be awesome if someone posted a gif. I'll check again too.
5. Gravity Effect
I think this signal was there, so if it wasn't, it might mean I don't understand it correctly. Her movements are all falling downwards, aren't they? She almost falls downwards herself by the end of the video. :)) I'll see if I can make a gif a bit later.
6. The Scowl
I didn't actually mark the Ni Intense Scowl, because I was a bit indecisive about this one… So, here is her (only) scowl, does it qualify as an Ni scowl or at least more generally as a Pi scowl or not really ? 🙂
It's small but she is young and full of hope. 🙂 And I have to mention she did it while trying to remember a detail about the day, at what time she did something/arrived somewhere.
Do you mean this one – @auburn ?
7. Her Voice
I also considered her voice sprite like but by the end it goes a little bit to the nasal side, doesn't it?? I puzzled if it would have been more correct to select both Fi sprite like  and Te nasal, though that would seem to make no sense. :))) I think it's when she mentions people's support and the women's march that her voice becomes slightly more nasal and monotone.
8 Diagonal Drifts or just Se toggles?
I thought Alex also showed the signal Diagonal Drifts and I see others did too, so I decided to ask about it too.
Here is a gif :
Edit : Oh, I didn't see some of the posts above, sorry, I'll read them and come back !
Edit again – Yes, Auburn !!! I also thought she is developing Te !! And since you said this, I'll cut some of the SeFi I-I- examples above, I'll just leave 5 of them and people can check the others anyway in the database.